Million Dollar
Consulting
®
CONVENTION
2019
Venue:
Crowne Plaza Greenbelt
Fees:
The fee at the moment is $1,995. 
The best thing since cold beer? Sliced bread? No, better than that. Participants from around the world (to date 19 countries) flock to this dramatic growth event for experts, entrepreneurs, consultants, and coaches.
Alan has attracted the finest global speakers to the main stage, and the best content experts to the concurrent sessions. There is structured and unstructured networking, the chance to have a drink or share a meal with colleagues as well as the speakers, and "special appearances" that thrill people (in 2018 it was a magician who stunned the crowd).
There is no other organization, association, or entity in our field which provides this kind of pragmatic skill development, programming, world-class talent, and growth potential. No one.
Join your colleagues at this unique event.
Presenters
In 2019 we'll have four main stage presentations, 12 concurrent sessions, and a "breakfast with the stars with yet another five experts. We'll have a cocktail reception, two lunches, and the opportunity to appear on video. And we're hoping for cherry blossoms in Washington, DC!
Here is a preview of the presenters: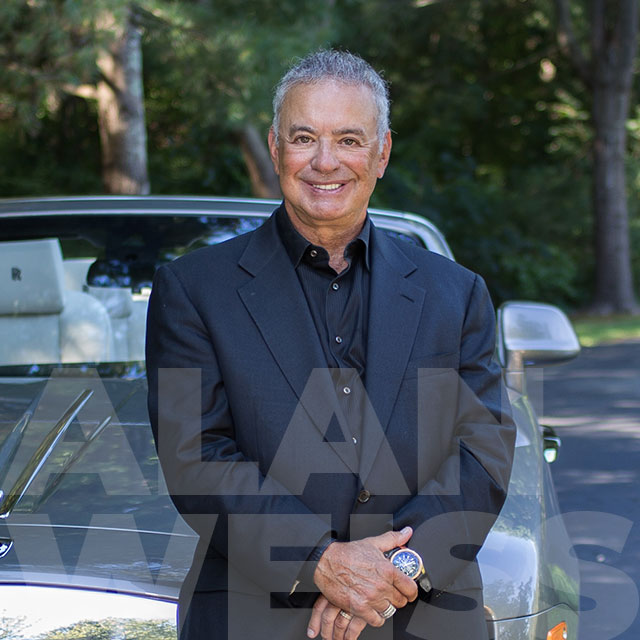 OPENING KEYNOTE: ALAN WEISS
How to Create High Value in Your Brand, Work, and Repute
Alan will kick off the conference as usual, this year with a counterintuitive approach to creating value in the eyes of others. Too often we become performing seals, balancing a ball on our nose, trying to impress buyers with our tricks. Performing seals are paid by the hour—in herring.
Learn how to create value by extemporaneously offering new ideas, establishing the critical four points, and prescribing what is needed. Whether you're speaking on stage, addressing a meeting, in the buyer's office, or wandering around your client's site, you should be the expert who causes everyone to stop speaking and start listening.
Consensus building, diagnosis, needs analysis, and accommodation are for the faint of heart and those who don't believe in themselves sufficiently. In one hour, learn how to set the pace to which everyone else must match if they want to keep up with you.
Alan Weiss has 17 initials he can place after his name which he has, unfortunately, lost while cleaning out his office. He believes in working smart and not hard, and has the strongest solo consulting brand in the world, as well as having written more books on consulting than anyone—ever.
His most recent three books (of over 50 original works) have all focused on self-esteem and personal fulfillment: Million Dollar Maverick, Lifestorming (with Marshall Goldsmith), and Threescore and More. He once appeared on the popular TV game show Jeopardy, where stagehands had to restrain him from body slamming the very annoying Alex Trebek.
It's been estimated that his coaching clients, on the basis of annualized return over the past 20 years, have increased their collective revenues by over $800 million.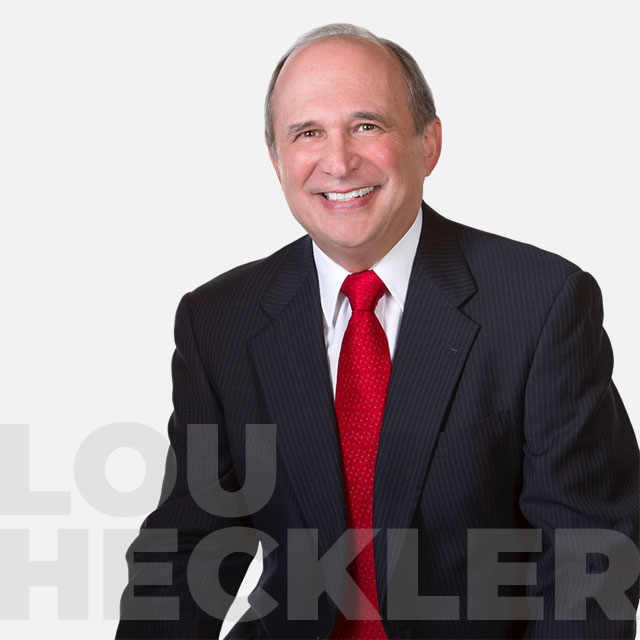 LOU HECKLER
The Value of Values
At a time when harsh invective and perplexing decision-making flood our senses via television, the internet, and videos on every platform imaginable, it may feel harder to stand for what's right – or even to know what IS right. In this program, speaker and educator Lou Heckler will look at four driving forces he has adopted and explain how they have simplified his decision-making and dramatically changed his life.
On a cross-country flight, Lou and his wife Jonellen decided some years ago that while business was good, it seemed to be running them at times instead of their running the business. They sought some signposts, some measuring sticks against which they could apply all future decision making. They came up with these: LOVE, JOY, ABUNDANCE, and HOPE.
Each future opportunity – business or personal – would have to pass the test of these four. Did the decision feel like a chance for them to love what was coming and increase their time together? Could they embark on this path while feeling joy and while spreading it to others? Could they approach it with an abundance mindset…a chance to give unabashedly of their knowledge, their spirit, their hopes? And perhaps most importantly, would each decision add to or take away from their sense of peace?
Lou will share with us stories of the impact these four simple words have his in his life and will invite us to choose our own metrics by which we can move forward with excitement and vigor and grace.
About Lou Heckler
Lou Heckler has a rich background in communication and professional speaking. He spent 15 years in local and national television in a variety of on-air and management capacities. He logged 19 years on the adjunct faculty of the University of Michigan's Graduate School of Business Administration in their Executive Education Center. Lou also served in the US Army in the early 1970s as a speech instructor and course supervisor at the Defense Information School.
In 1980, he launched his own professional speaking business and now divides his professional time between delivering humorous keynote speeches to corporations and trade associations, and coaching hundreds of other professional speakers.
Lou's grandfather was an entrepreneur who opened his own hardware business in 1910. Lou's dad came into the business and ran it until his retirement. And now, Lou's son Steve is also an entrepreneur, owning a business software training company called Accelebrate.
Lou has been married 50 years to five-times published novelist Jonellen Heckler and they delight in the fact they have know each other since they were small children.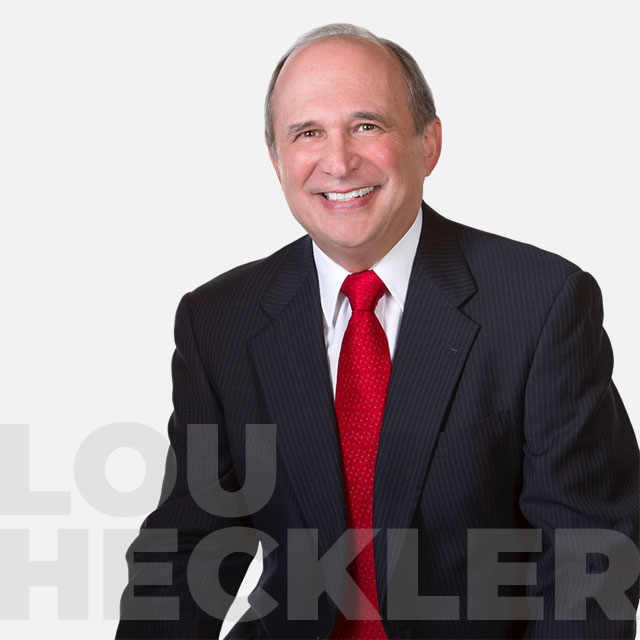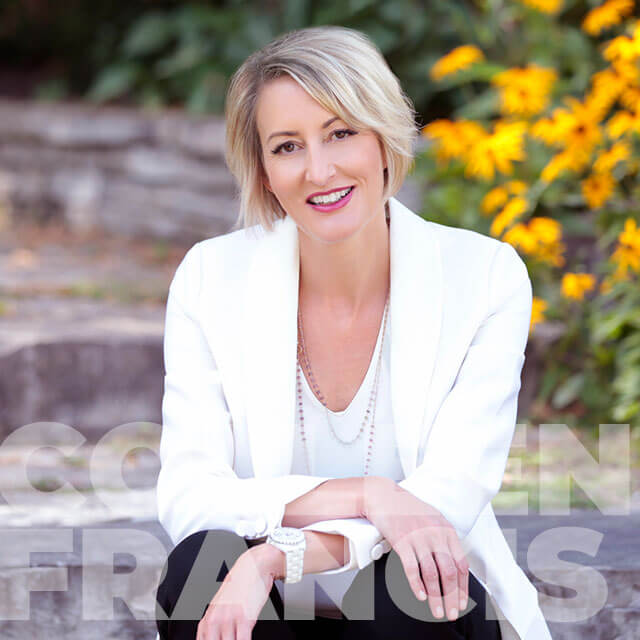 Colleen Francis
About Colleen Francis
Colleen is driven by a passion for sales – and results. A successful sales leader for over 20 years, she understands the particular challenges of selling in today's crowded, confusing market, and that business leaders can no longer rely on approaches to sales based on techniques from decades ago—or even last year.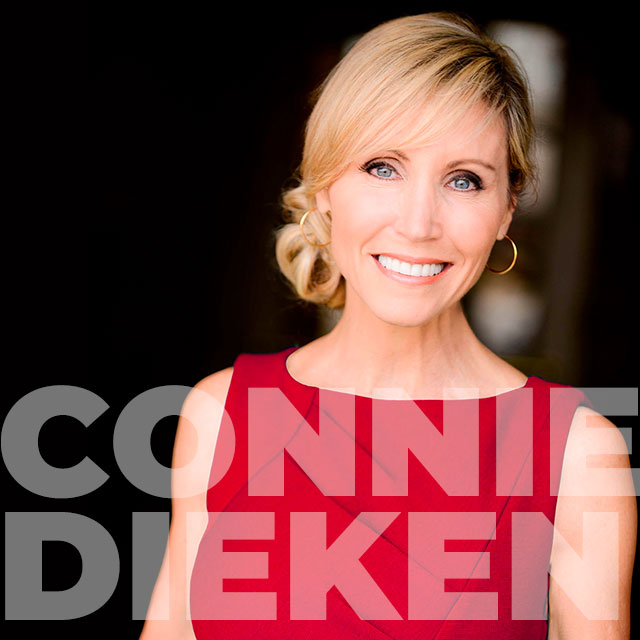 CONNIE DIEKEN
Who Moved My Influence?
Why Everything You Thought You Knew About Influence Has Changed (And 3 Steps That You Should Take Immediately)
Are you influential, persuasive, or manipulative? And why is being influential the most critical skill for a consultant in the 21st century? You'll hear the compelling reason why from former newswoman Connie Dieken, the founder of The Influence Lab and Influence360º, the world's only validated psychometric tool to measure your ability to create sustainable change.
Connie doesn't just talk about influence—she embodies it. There's a reason she's been inducted into three distinct Halls of Fame:
Radio & Television Broadcaster's Hall of Fame
Professional Speakers Hall of Fame, and
Million Dollar Consultant's Hall of Fame
You'll learn surprising skills that can transform your relationships with your clients. Skills that will prompt them to trust your judgment, respect your opinions, and seek your input on important decisions. And with Connie's friendly and approachable style, you'll see why she's consistently named a Top Ten Global Guru of Executive Coaching. Most importantly, you'll discover that it's possible for YOU to develop the influence skills to do the same.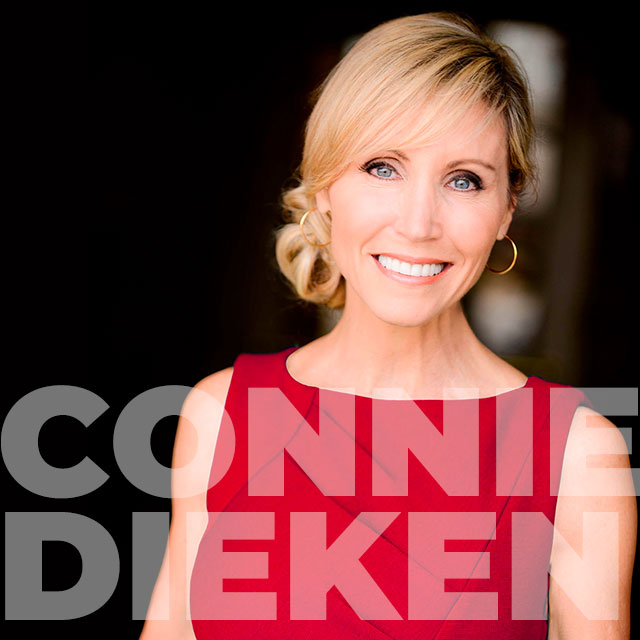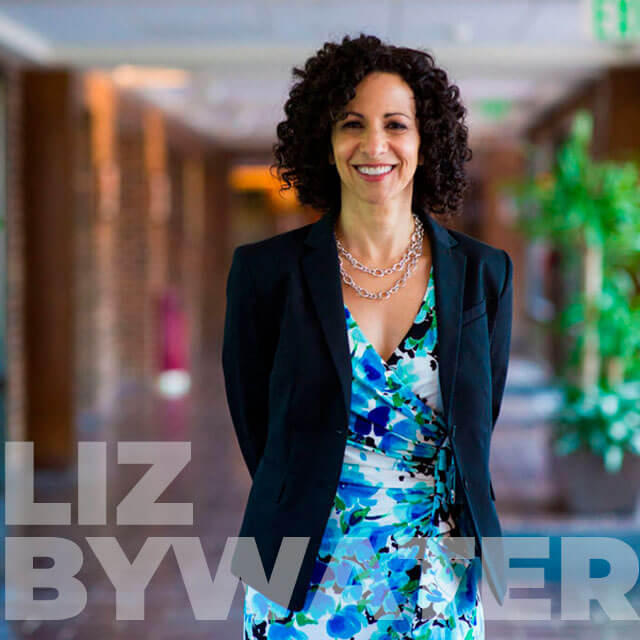 LIZ BYWATER
The Slow Down to Speed Up™ Guide to Unstoppable Success:
From Solo Professional to Million Dollar Consultant A Pragmatic Toolkit for the Growth-Minded Expert
How do you build a consulting business that allows you to thrive, personally and professionally, and consistently—despite any array of challenges, obstacles, stressors, and frustrations along the way? How do you develop a nonstop growth mindset, and what are the tactics to drive continuous progress? Above all, how do you integrate who you are, what you bring, and what you want… to accelerate business outcomes and create a brilliant life?
It all starts with taking a pause. A strategic pause from the daily busyness of running a business. A deliberate slowing down long enough to develop a thoughtful, proactive, strategic approach to your business that flies in the face of today's frenetic 24/7 pace of life.
In my advisory relationships with some of the world's top business leaders, I always launch the work with a strategic pause that creates room to think, reflect, and thoroughly assess: What will help this person, and this organization, truly excel in a reality of constant, competing demands? How can I help my client succeed today, adapt to change as needed, and drive an extraordinary future state? What will accelerate progress, bring industry recognition, and increase happiness?
The fact is, I've also applied this kind of deliberate reflection to my own business (and life). A licensed psychologist who started in the school system, I later moved into private practice and now consult with extraordinary global leaders in the Fortune 15. At the beginning it was hard to make the needed pivots. I was scared, doubting, and in debt. But today, I feel confident, successful, and full of excitement about my work. I can't wait to see what's yet to come.
In my Slow Down to Speed Up™ breakout session, you will hear about my journey, and I'll share what I've learned about going from startup debt to seven figures in revenue, from white-knuckled fear to confidence and growth. I will guide you through your own Pivot Points exercise—to help you clearly identify the experiences that brought you to today (whether you are just starting out, on the path to success, or already running your own seven figure business). You'll be able to see how your key experiences can be allowed to hold you back or serve as rocket fuel to an extraordinary future.
Beyond that, I will share with you my top strategies for creating extraordinary client relationships. These relationships lead to referral and expansion business, great partnerships and introductions, helpful advice, accountability and community. And I'll give you a set of tools to support your business and enrich your life.
Come join me in this fun, interactive, dynamic discussion of business development and unstoppable growth!
About Liz Bywater
Dr. Liz Bywater is a one-of-a-kind leadership expert who works at the intersection of business and psychology. Liz combines deep expertise in human behavior and organizational effectiveness, a pragmatic mindset, and an engaging personal style to help her clients excel in an increasingly complex world.
C-suite leaders enlist Liz's help to drive profitable innovation, build strong client relationships, enhance accountability and strategic agility, reduce fire-fighting, and develop productive collaborations amid the demands of a 24/7 world. Results include rapid and dramatic improvements in revenue, profit, productivity, talent, leadership, and more.
Liz works with senior executives and teams across an array of companies, such as Johnson & Johnson, Bristol-Myers Squibb, AmerisourceBergen, Nike, and Thomson Reuters. She brings a rapidly actionable framework for success, which is captured in her new book, Slow Down to Speed Up: Lead, Succeed and Thrive in a 24/7 World. She writes a monthly column for Life Science Leader and provides expert commentary for the Wall Street Journal, Fast Company, FierceCEO and other top media outlets. Liz sits on the Editorial Advisory Board for Life Science Leader and has been a featured guest on CBS's Philadelphia Agenda and Remarkable Women. She is a popular speaker and long-standing member of the American Psychological Association, Society for the Advancement of Consulting, and Million Dollar Consulting® Hall of Fame.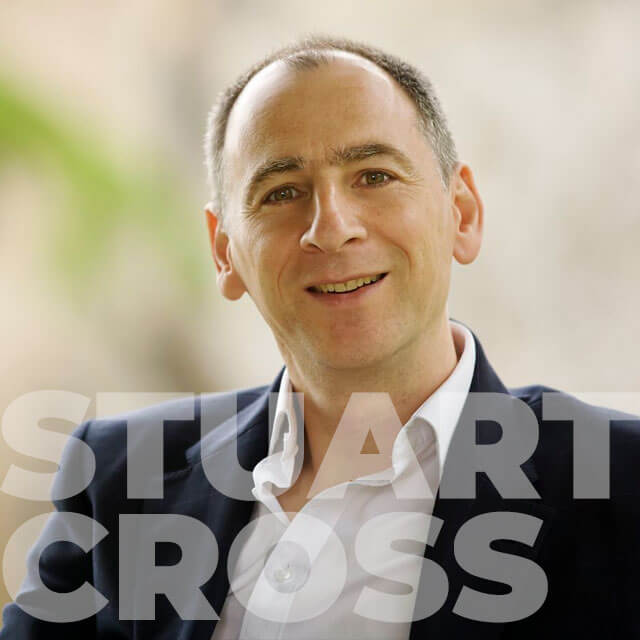 STUART CROSS
The Strategy Powerhouse
Helping your clients to develop and deliver winning strategies that work
All too often businesses invest in the development of new strategies that fail to engage, fail to land and fail to deliver growth. Approaches that involve 100-page decks, full-day presentations by consultants and seemingly endless meetings don't lead to change and don't lead to high performance.
With over 20 years strategy experience, I have helped market-leading companies including Boots the Chemists, GSK, Masco Inc. and Diversey Inc. to develop and deliver high-growth strategies that actually work. In this dynamic and interactive 90-minute session, I will share with you pragmatic tools and approaches that you can use to help your clients to accelerate growth and drive longer-term success.
Specifically, the session will:
Give you a strategy approach that you can use with your clients regardless of their size;
Help you work in real partnership with your client, so that they fully own their new direction and their new strategic priorities;
Enable you to work rapidly, so that your clients can take days, not months, to develop a new compelling strategy;
Help you establish the client disciplines necessary to build commitment to the strategy across your their organization, so that they can deliver the strategy at pace, achieving rapid results and dramatic growth.
Come and join me and see how you can add strategy consulting, coaching and advice to your list of client services.
I look forward to working with you there!
About Stuart Cross
Stuart Cross is a thought leader in strategy, growth and business transformation. For over 20 years Stuart has worked with some of the UK and Europe's leading companies and their CEOs and executive teas. Working as a partner and adviser to these teams, he acts as a catalyst for new thinking, better strategies and rapid action and results.
Stuart is the author of two business books, The CEO's Strategy Handbook (Global Professional Publishing) and First & Fast: Outpace Your Competitors, Lead Your Markets and Accelerate Growth (Business Expert Press). These books give a holistic and integrated approach to accelerating business growth and transforming organizational success.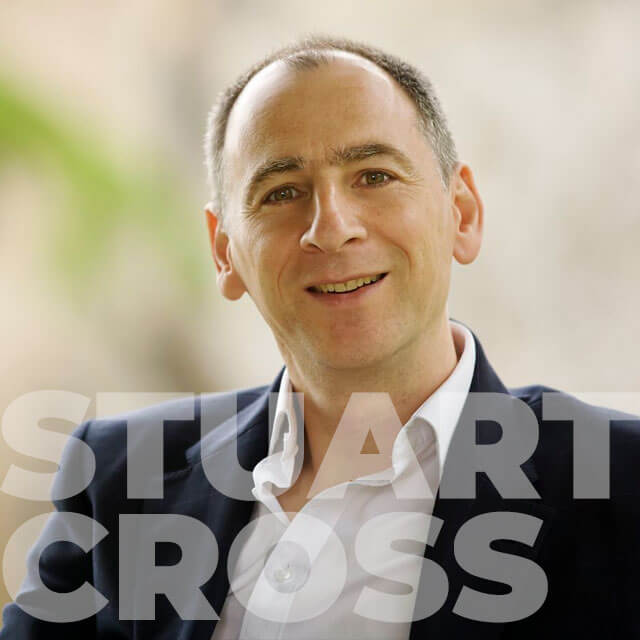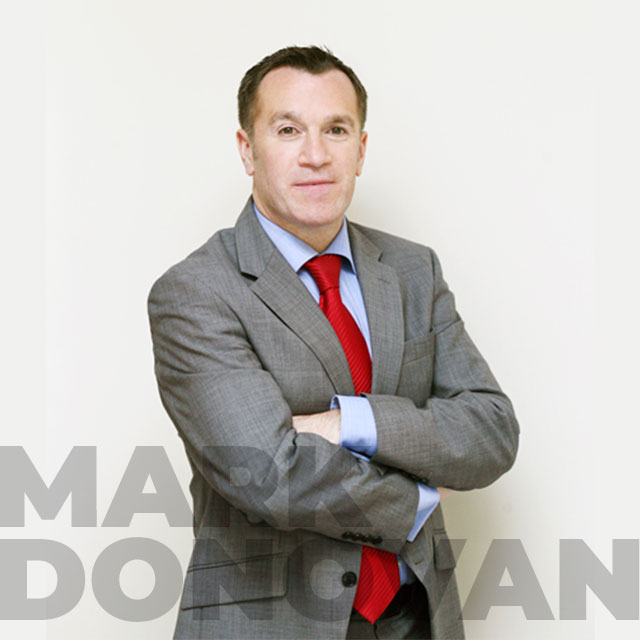 MARK DONOVAN
The Key to Amazing Business and Life Success:
'keeping our word and doing what we say we'll do'
How much more could we accomplish if we always kept our word and did what we said we'd do? Even great consultants have problems doing this. We say we're going to take on a task, but for reasons, good or bad, we don't complete the task. An example of a good reason for this might be when one of our biggest clients has an unexpected issue that has to be dealt with immediately. This takes precedence for sound business reasons. The real problem is when important tasks aren't started, or are left undone, for bad business reasons. What are some bad reasons for us as consultants? Here are some I've often seen:
trying to be all things to all people
lacking discipline
lacking confidence
lacking energy
failing to prioritize effectively
failing to delegate appropriately
You get the picture.
We are all well-meaning. But when we let other things get in our way, it can really wear on us. If we are not careful, we take a hit to our confidence and our reputation. We start to feel dangerously under pressure, while our capabilities erode. We start to doubt themselves. It's a much bigger problem than most of us realise.
The key question then becomes: how do we make sure we always keep our word and do what we say we'll do? Imagine how that would propel us, into a much higher and better level of business and life success.
This session will:
Re-energise and re-focus you for your challenges in 2019 and beyond
Give you tools to accomplish more with less stress
Accelerate your business success
Boost your confidence in yourself
Be the trusted advisor your clients know they can always depend on!
About Mark Donovan
Mark Donovan is CEO of Mark Donovan & Associates Limited, a consultancy that helps leaders keep their word and do what they say they'll do. For more than 15 years, Mark has been advising organisations such as Baxter Healthcare, Virgin Media, Beam Suntory, Cadburys and Avery Dennison on leadership development, creating teams that get things done and developing organisational cultures that inspire high performance and employee engagement. His clients consistently say that, 'Mark gets us to do what we know we need to do'. His big epiphany came a few years ago when a certain wise man told him that success in business was not about 'how much you charge by the day'! Mark works and lives in Dublin (95% of his business is less than a half hour drive from his house!) with his wife and their three boys. He is a big fan of Gaelic football and soccer, supporting the Dublin GAA team and Liverpool FC. He is also a lifetime supporter of the Dublin Society for the Prevention of Cruelty to Animals.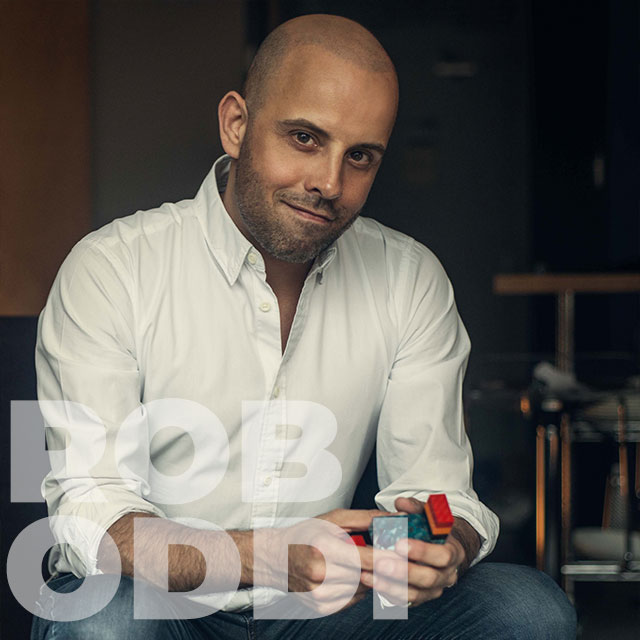 ROB ODDI
VIDEO KILLED THE RADIO STAR:
How to leverage the power of video & online tools to build your brand, turn your skeptics into followers and get everyone talking about you!
With visual sharing apps and social platforms now being used by almost every demographic, how can we as consultants take advantage of advances in both technology and internet speeds to reach our audiences to not only deliver our message in innovative ways, but to also build relationships, confidence, and ultimately create value so that 'getting to know you' becomes 'getting to hire you'?
We're often told that we're not solely in the consulting business, but also in the marketing business, yet most consultants still find it difficult to market beyond 'word of mouth' and 'referrals'. To reach new audiences, you have to find them where they are, and connect with them in a way that creates interest, delivers value, and demonstrates credibility. Video can accomplish all of this and more.
With over 500 million hours of video watched on YouTube every day, and one-third of online activity being spent watching video, if you're not utilizing video in your marketing efforts, you're missing out on the most powerful way to reach your audience. Marketers who use video grow revenue 49% faster than non-video users.
This content-rich session will give you actionable tips and takeaways to help take your marketing efforts to the next level including:
What you need and don't need to begin making powerful video content
Different ways to successfully use video to create attraction (livestream, webinar, pre-recorded video, etc)
Equipment, online tools, tips, and techniques to look like a pro
How video can form part of a larger marketing effort
How I used videos to launch a part of my business that brought in over 6 figures in the first year
And now Mr. DeMille, I'm ready for my close-up!
About Rob Oddi
Rob Oddi is a change, culture, and organizational development expert with over 20 years' experience delivering change on multi-million dollar projects, programs, and initiatives. His best clients use his expertise, creative genius, and counsel to create strong cohesive teams, accelerate strategy development, create powerful engagement, and increase the success of change and transformation.
Rob engages audiences internationally on how to employ innovative and brain-based engagement as well as disruptive new technologies to transform teams, culture, and to turn skeptics into followers and get everyone talking about what really matters.
Clients who have sought out his advice include Enbridge Gas Distribution, Canada Goose, WorkRebooted, Blackberry, Aristocrat Technologies (Australia), University of Toronto, University of Calgary, Algonquin College, Canada Housing & Mortgage Corporation, Mandeville Private Client, Skyjack Inc, all major political parties in Canada, The City of Toronto, The Province of Ontario, The Government of Canada as well as BMO, TD Bank, SourceAmerica, and Tiffany's.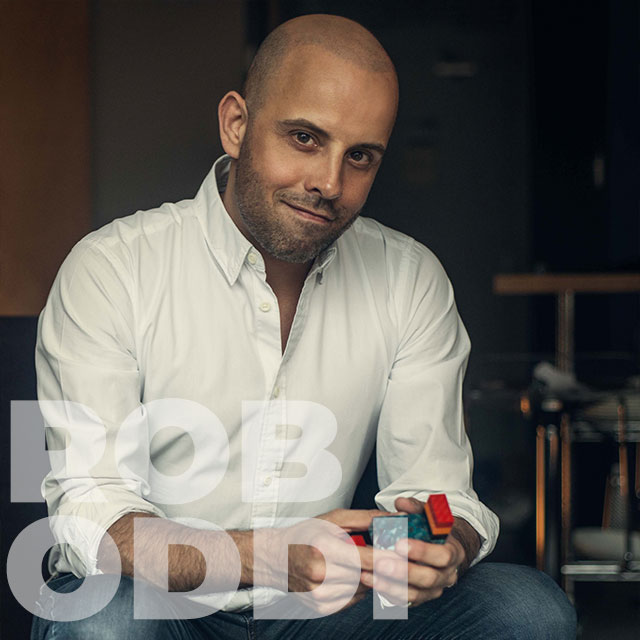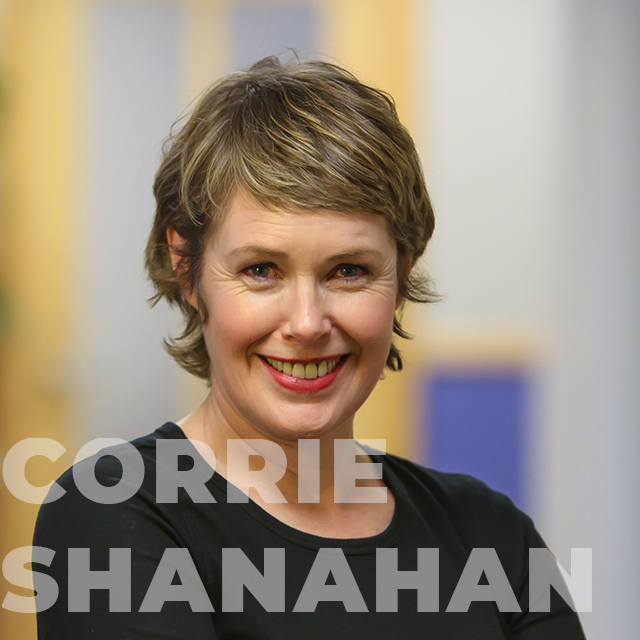 CORRIE SHANAHAN
Low Labor, High Revenue
– How to thrive in adversity and build the life you want
In this session, Corrie Shanahan will explain the secrets of generating a $400k annual revenue on labor of 10-30 days a year. No pyramid schemer, Corrie is a sought-after executive coach and leadership expert who counts Deloitte, UNICEF, Mars Inc. and the World Bank among her clients. She is also a cancer survivor who has grown her business alongside ongoing medical treatment. A single parent, she is the primary financial provider and caregiver to a teenage son and their well-meaning beagle. Low labor was always a key part of her business, because she enjoys vacationing so much, then it became a crucial element to accommodate her health. If you'd like to learn how to flourish in the face of setbacks and increase your revenue while keeping your labor low, this is the session for you.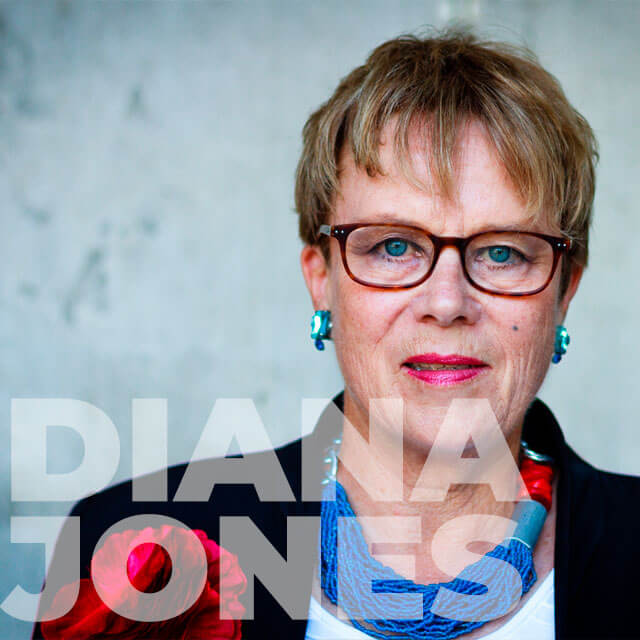 DIANA JONES
Small things make big differences
What works in making it easy for buyers to do business with you? How can you ensure your vision for yourself keeps you playing your best game?
Diana has discovered the small things that make the big differences as you take your business global. From the pronouns you use, to how you build trusted relationships rapidly, connecting with buyers is the key. Helping clients lead in tricky situations, being a trusted advisor works.
In this session, she will outline two things; the pivot points which made radical differences in how she conducts her business, and how she helps leaders increase their executive presence and align their teams to focus on the things that matter.
Discover:
What the 'first sale is to yourself' really means
The pronouns and phrases that make the difference to your bottom line
How to build trusted relationships rapidly
What helps in delivering results
About Diana Jones
Diana is a sought after trusted advisor, author and executive coach with senior leaders and their teams. Her clients include leaders in UNDP New York, OIE Paris, and c-suite leaders in government agencies in New Zealand. One hour with Diana is worth 100 hours with another coach!—Director, International Government Agency. In the past three years, she dropped her skepticism of Alan, doubled her income annually, radically reduced labor intensity, expanded her client base and had heaps more fun in implementing Alan's business principles. From Wellington, New Zealand, Diana believes in wild goals. She is not a parent but is the third grandmother to four, an artist, gardener, traveler and sociometrist.
Her book Leadership Material: how personal experience shapes executive Presence, is unique, compelling, freeing and practical source for leaders to make the shift from tools and techniques to behaviors and relationships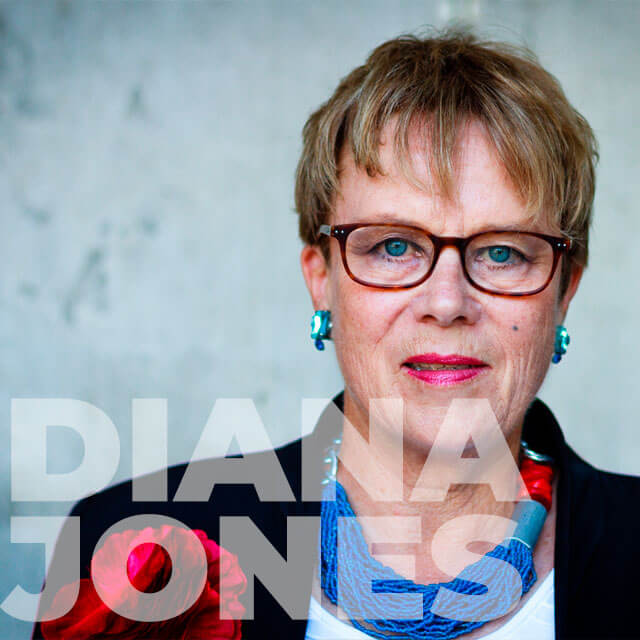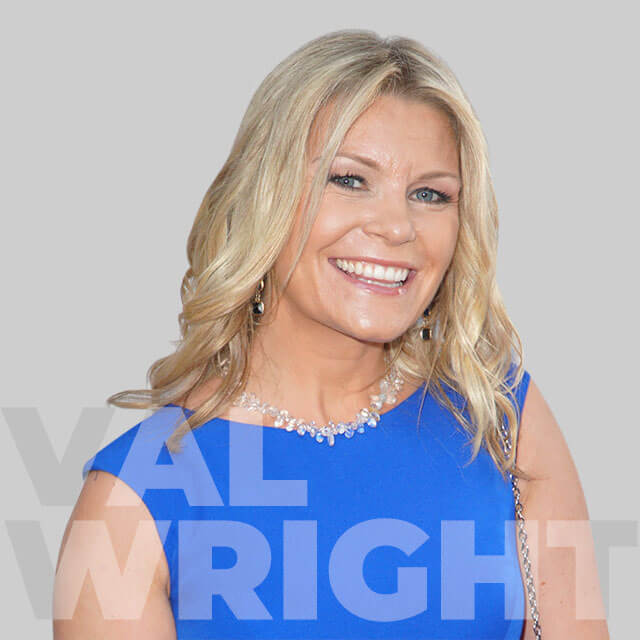 Val Wright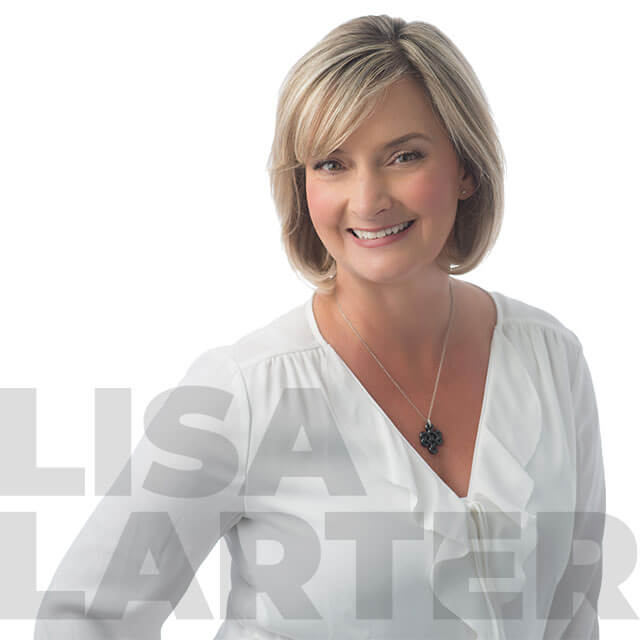 Lisa Larter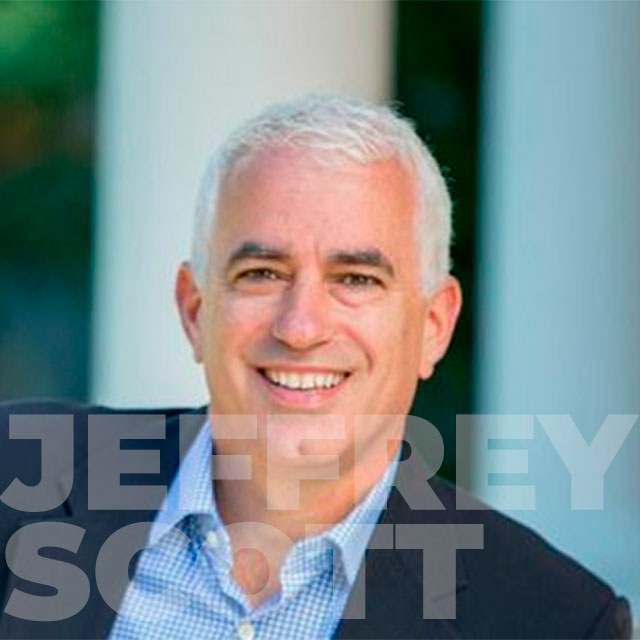 Jeffrey Scott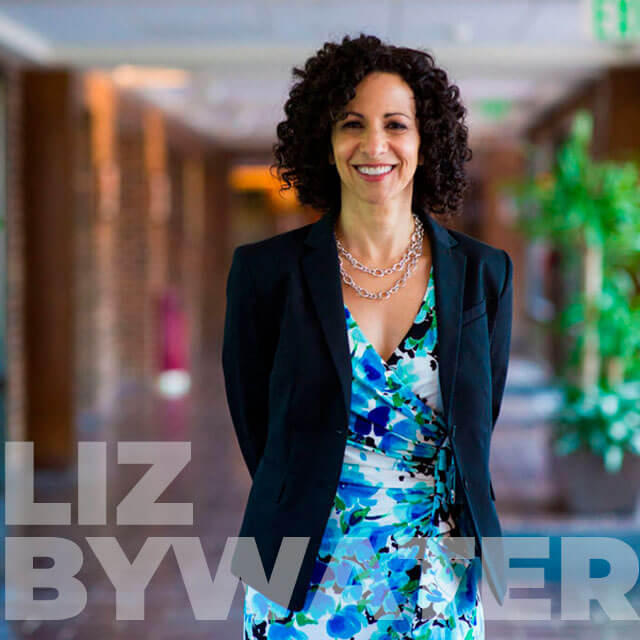 Liz Bywater
Corrie Shanahan
More talent will be announced in the months ahead, but be aware that 58% of the 2018 attendees signed up immediately on site for 2019, so we already have nearly 80 people registered. Such was the value of their experience in 2018.
Register
Your fee includes lunches on the full days of the convention, refreshment breaks, handouts, and a cocktail reception with an open bar and hors d'oeuvres.
Fees
The fee at the moment is $1,995 (space permitting)